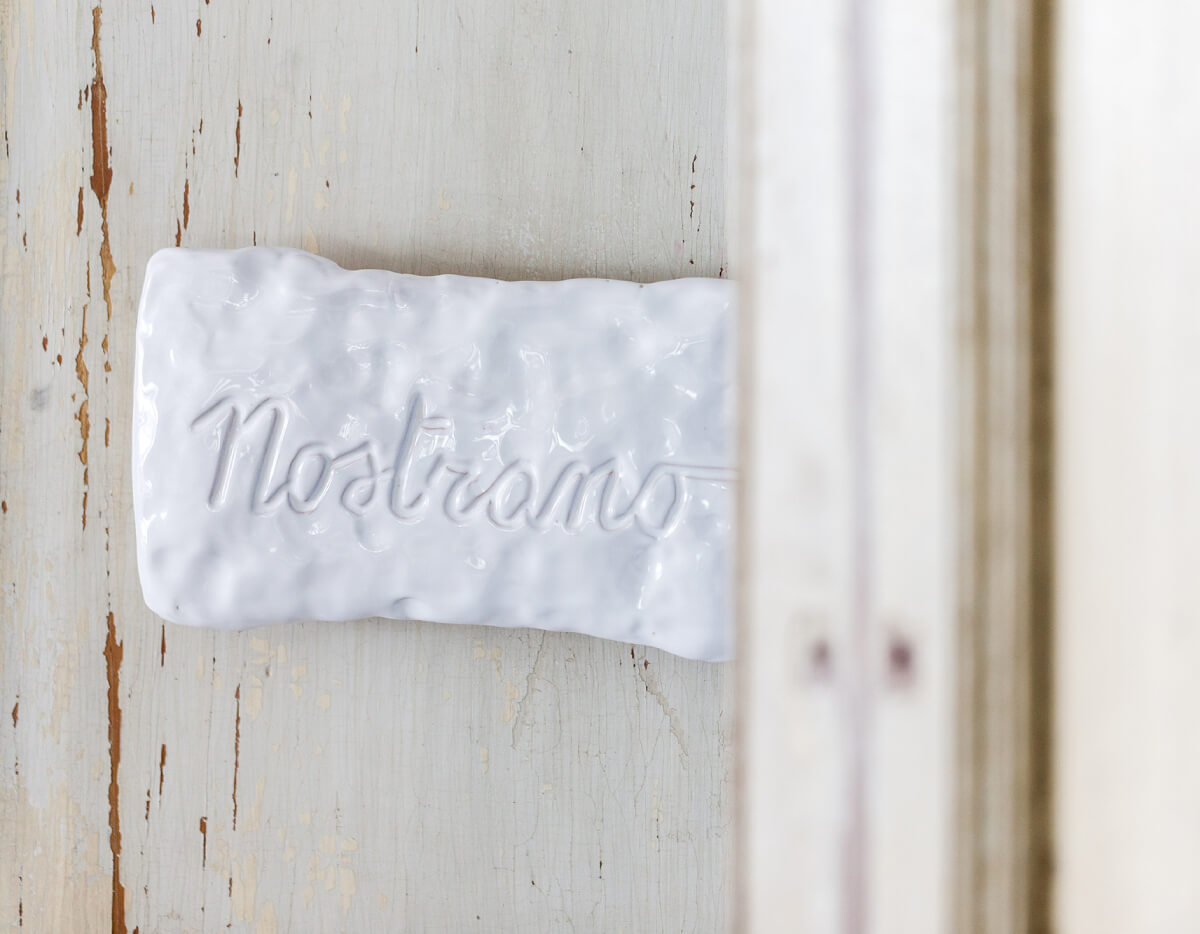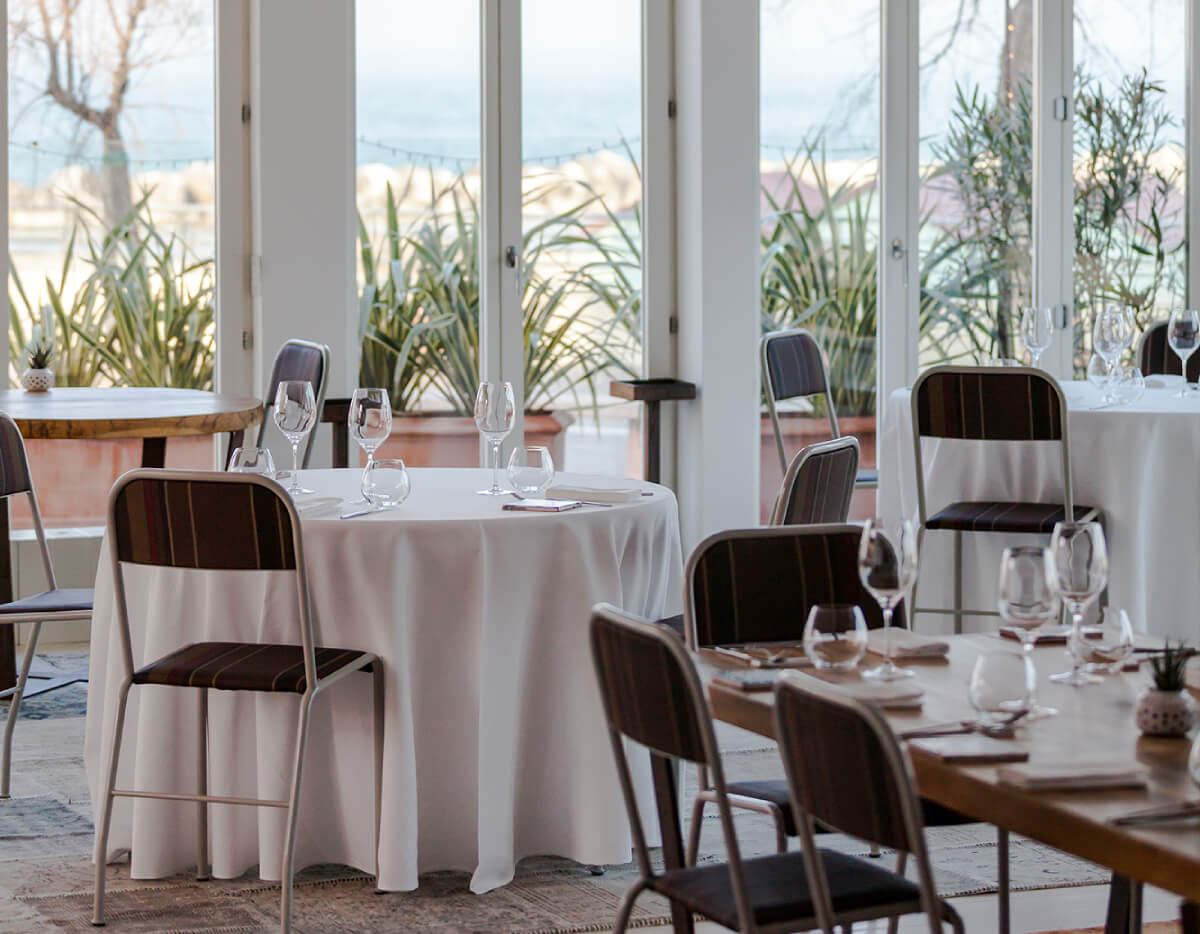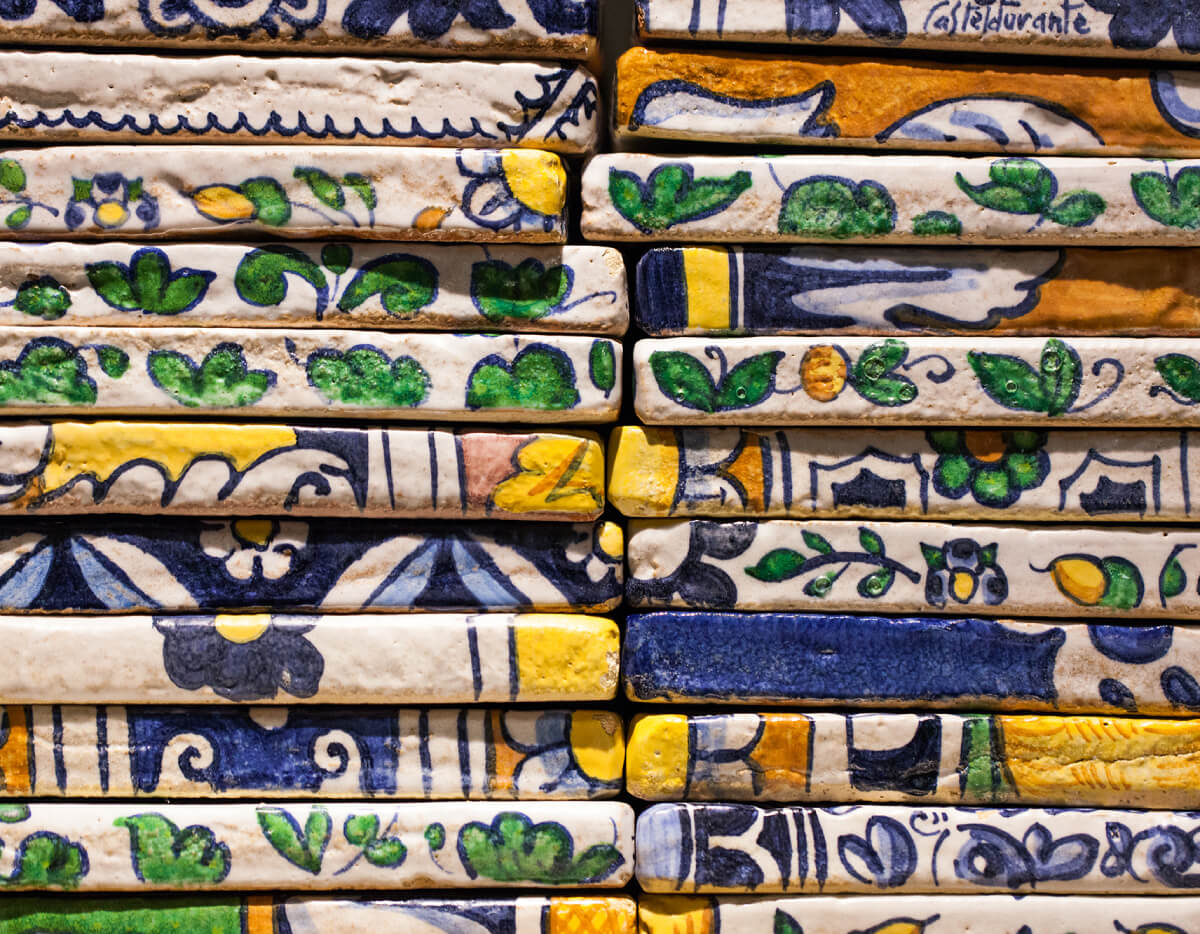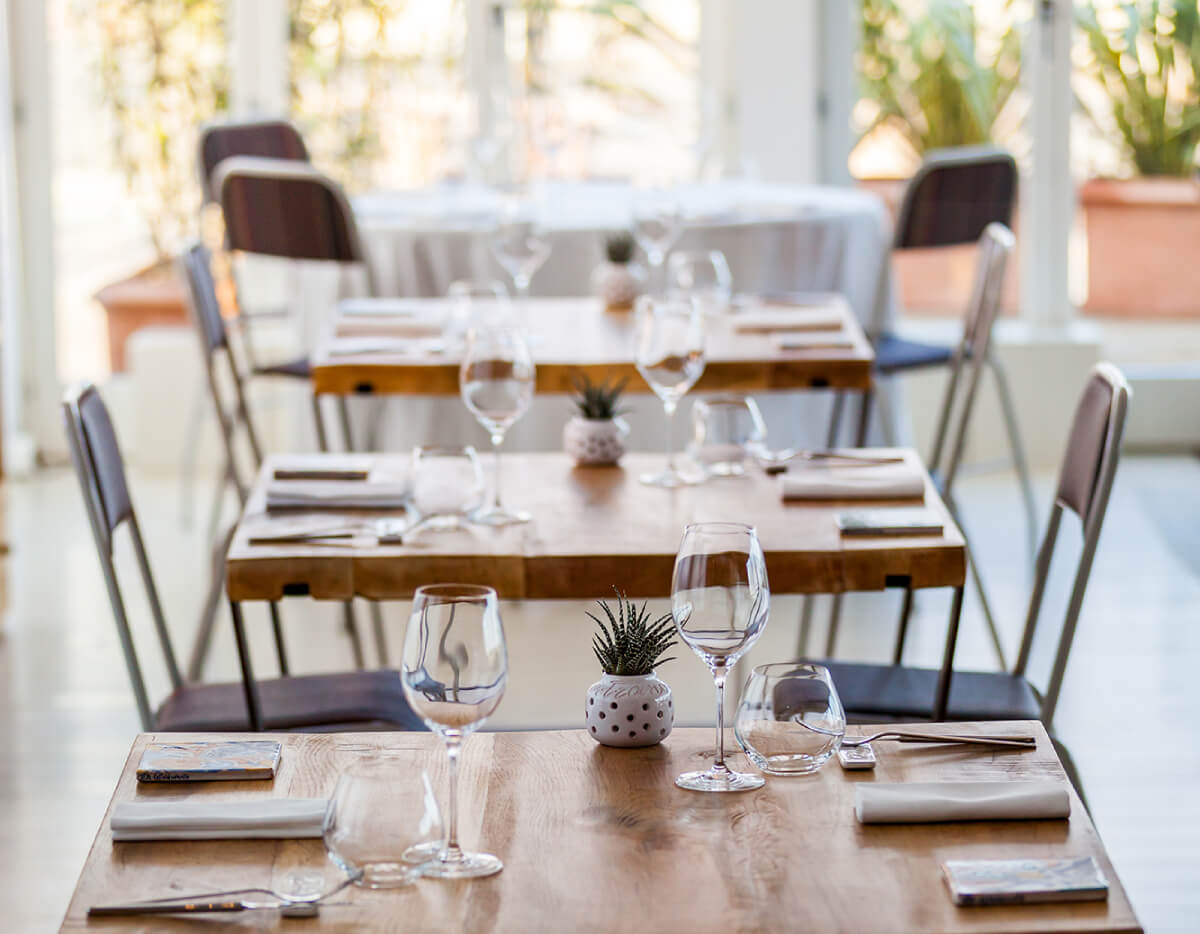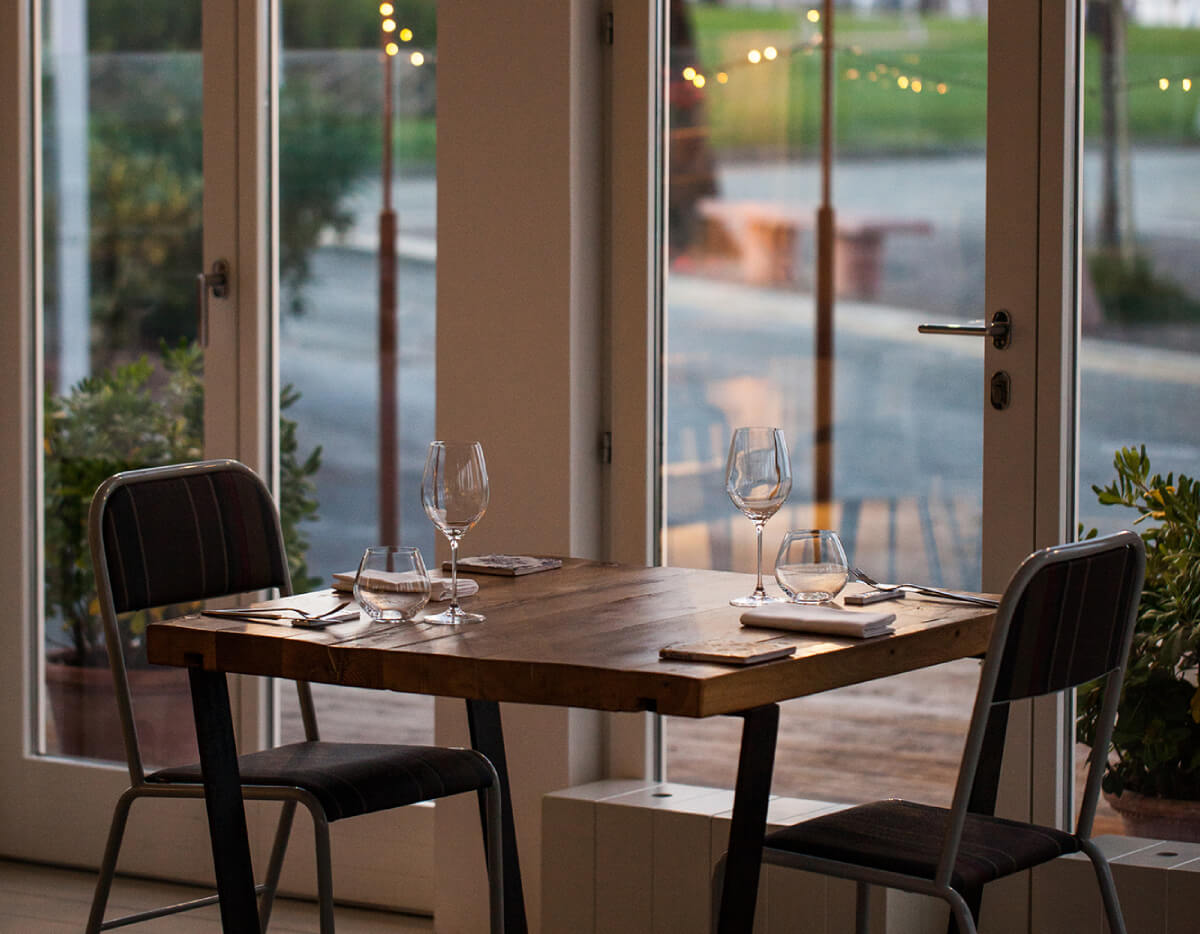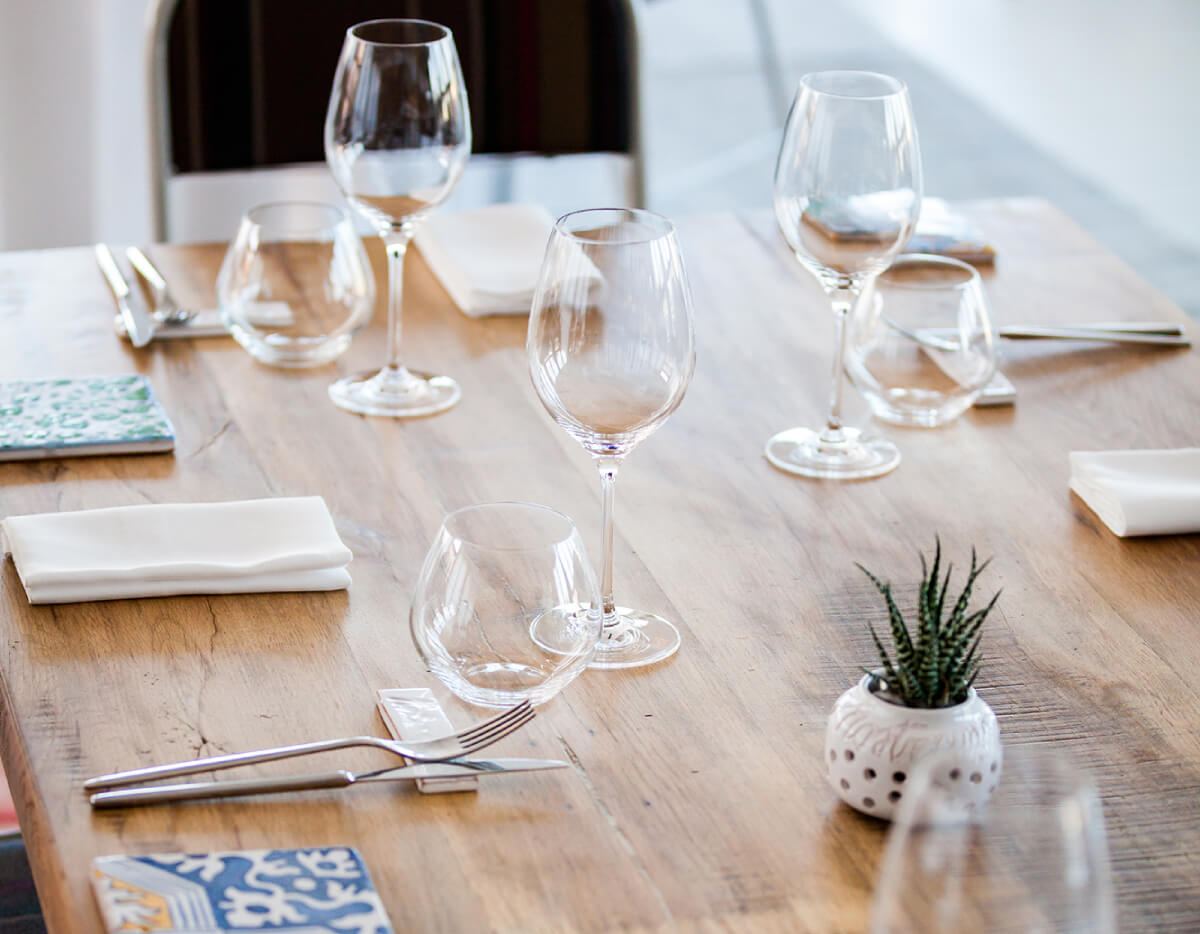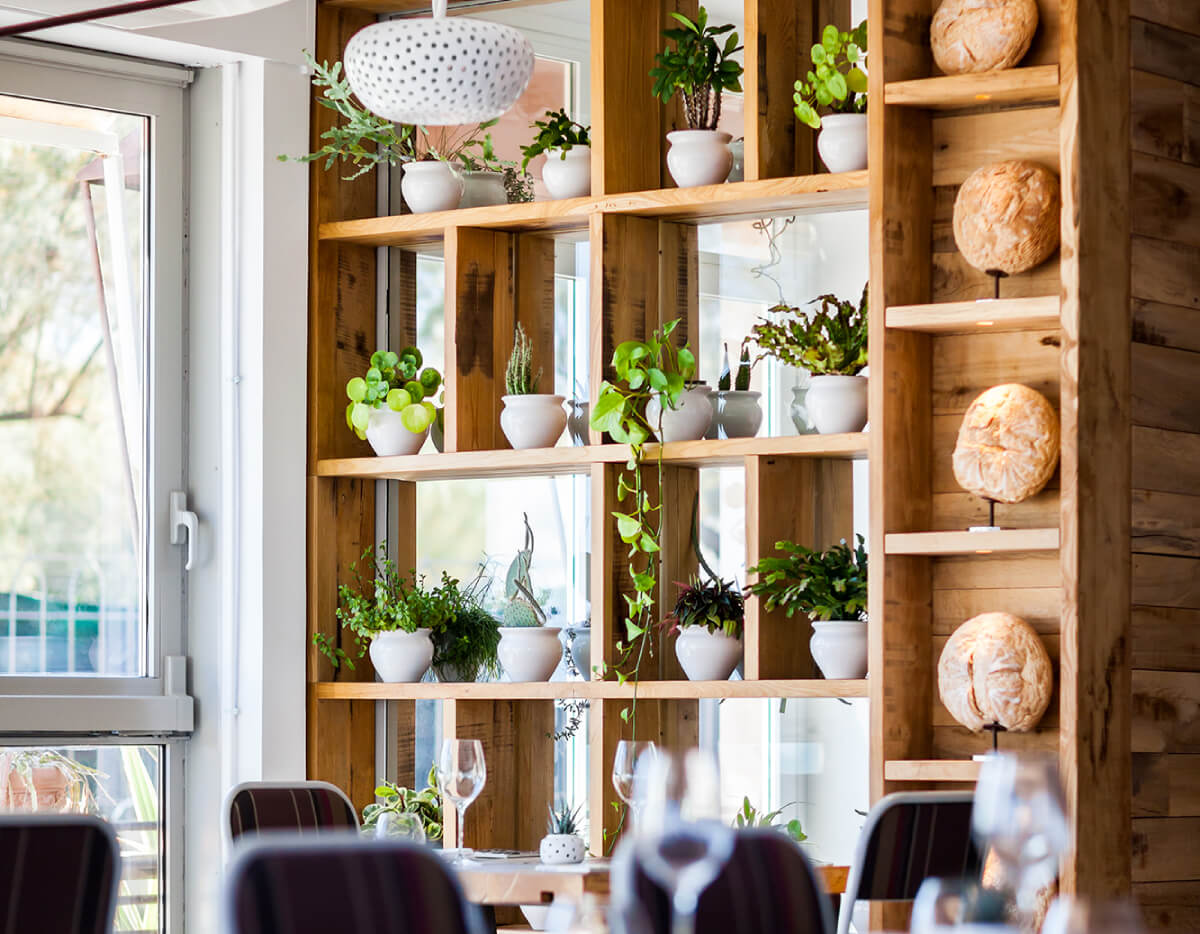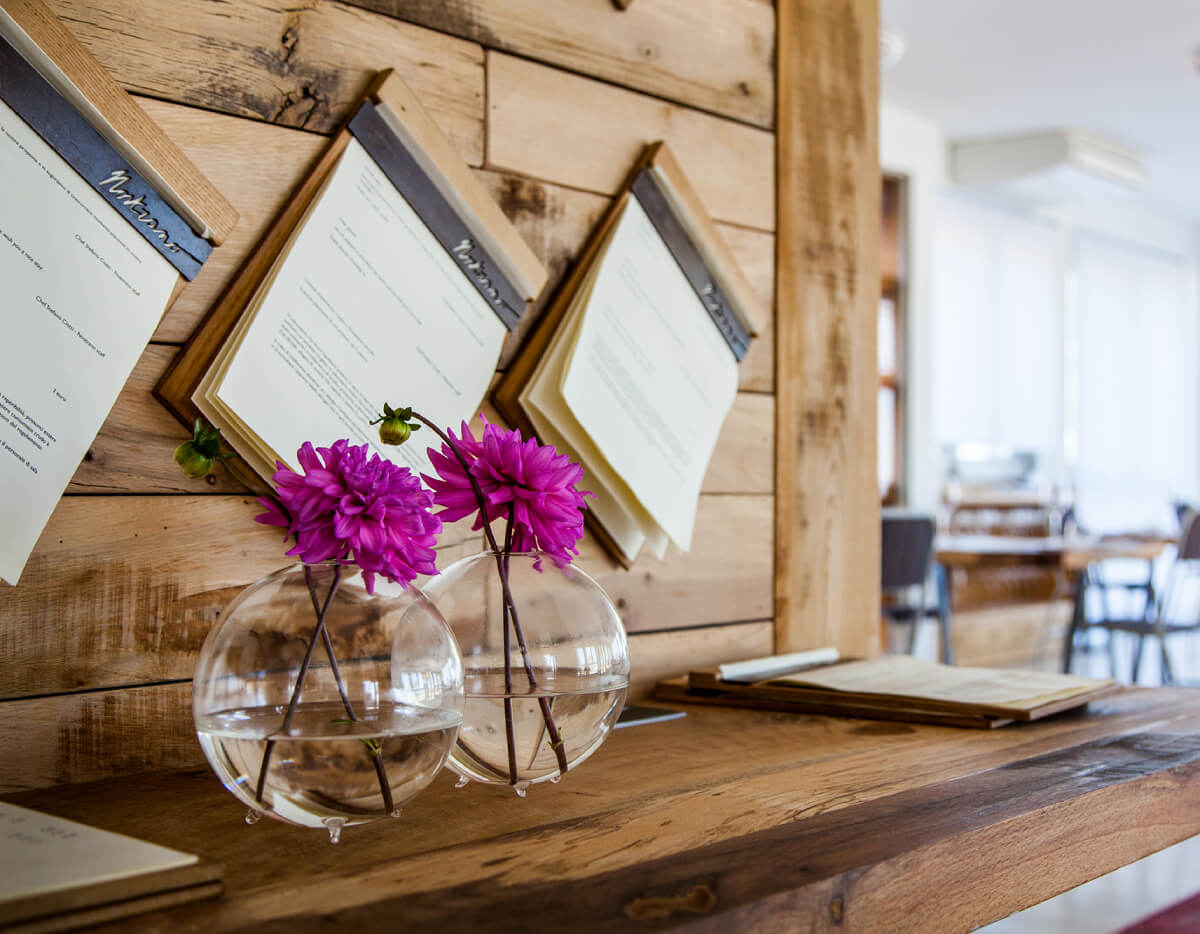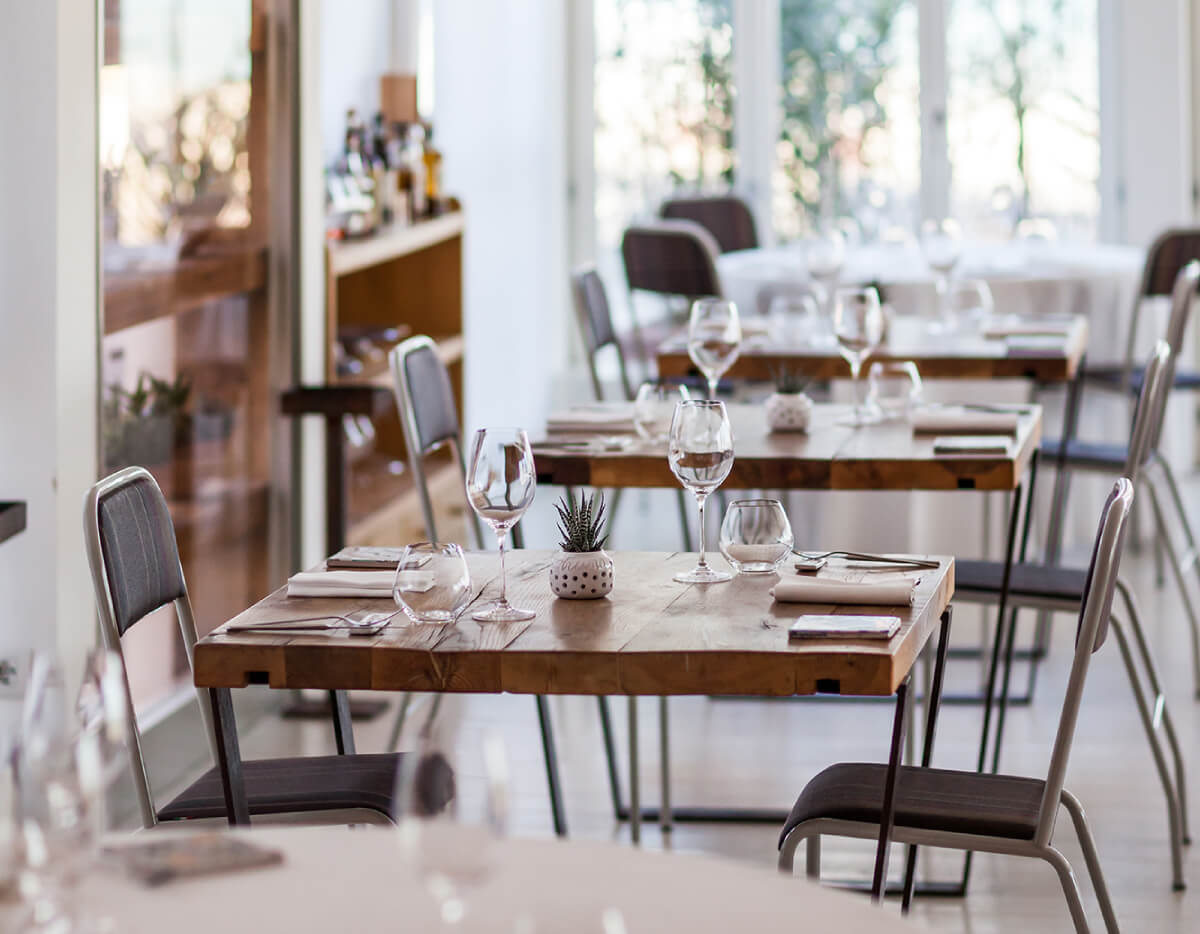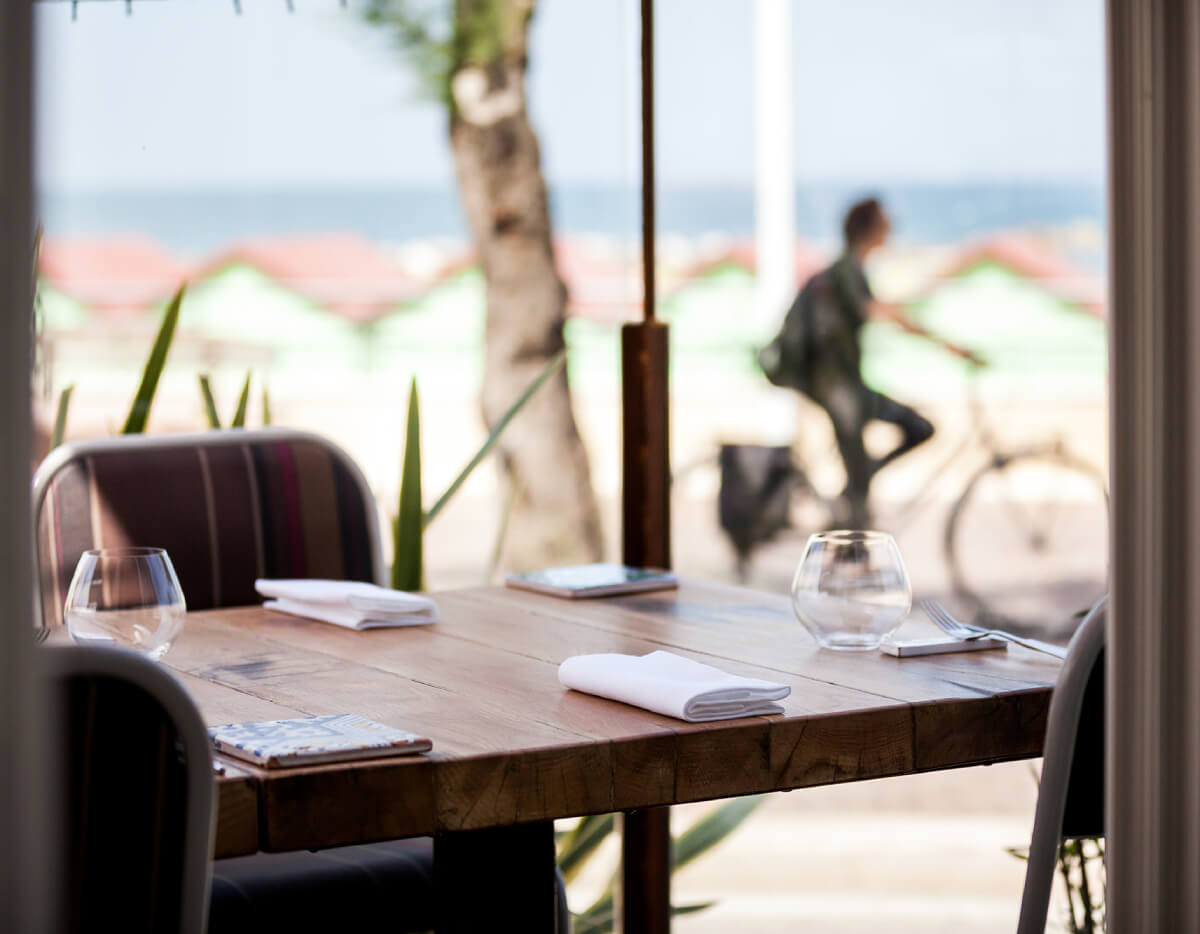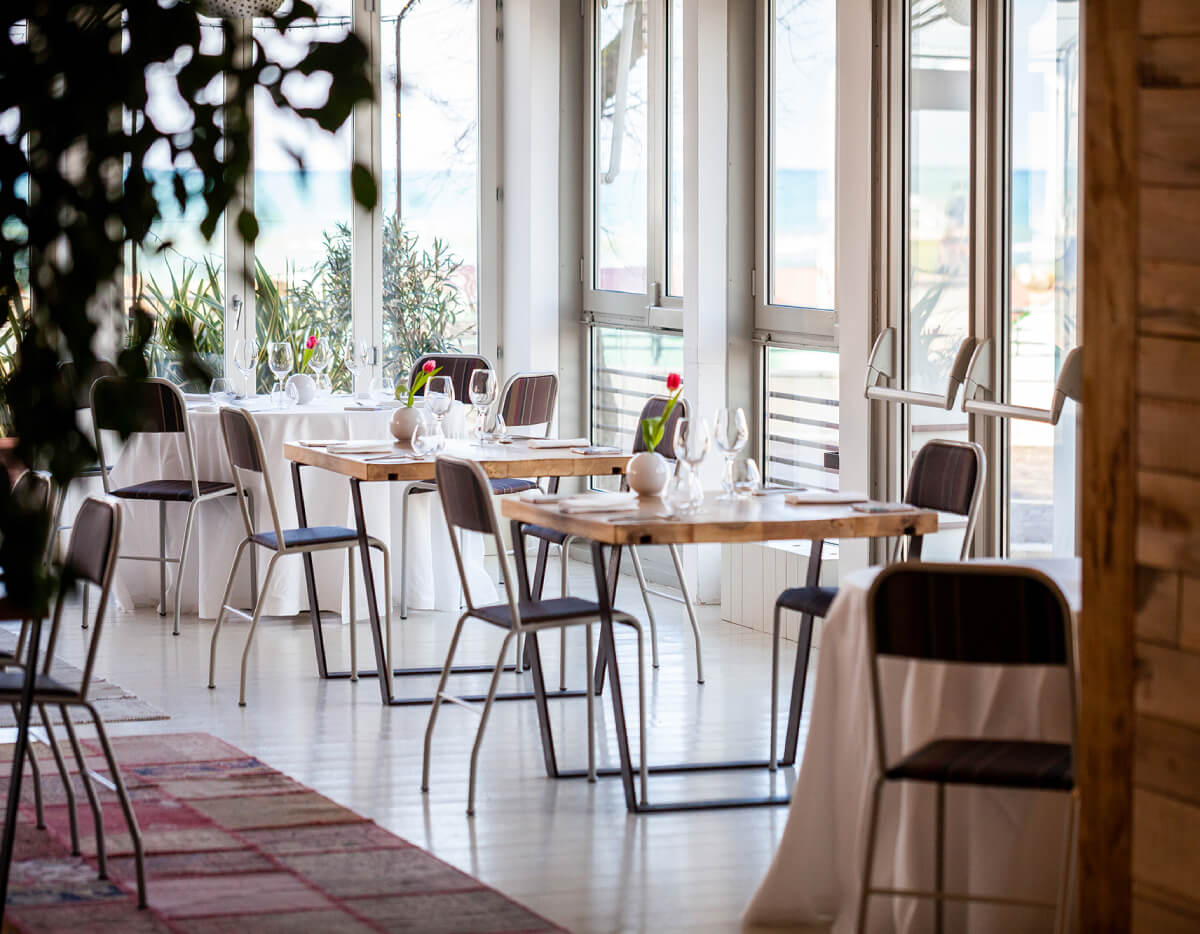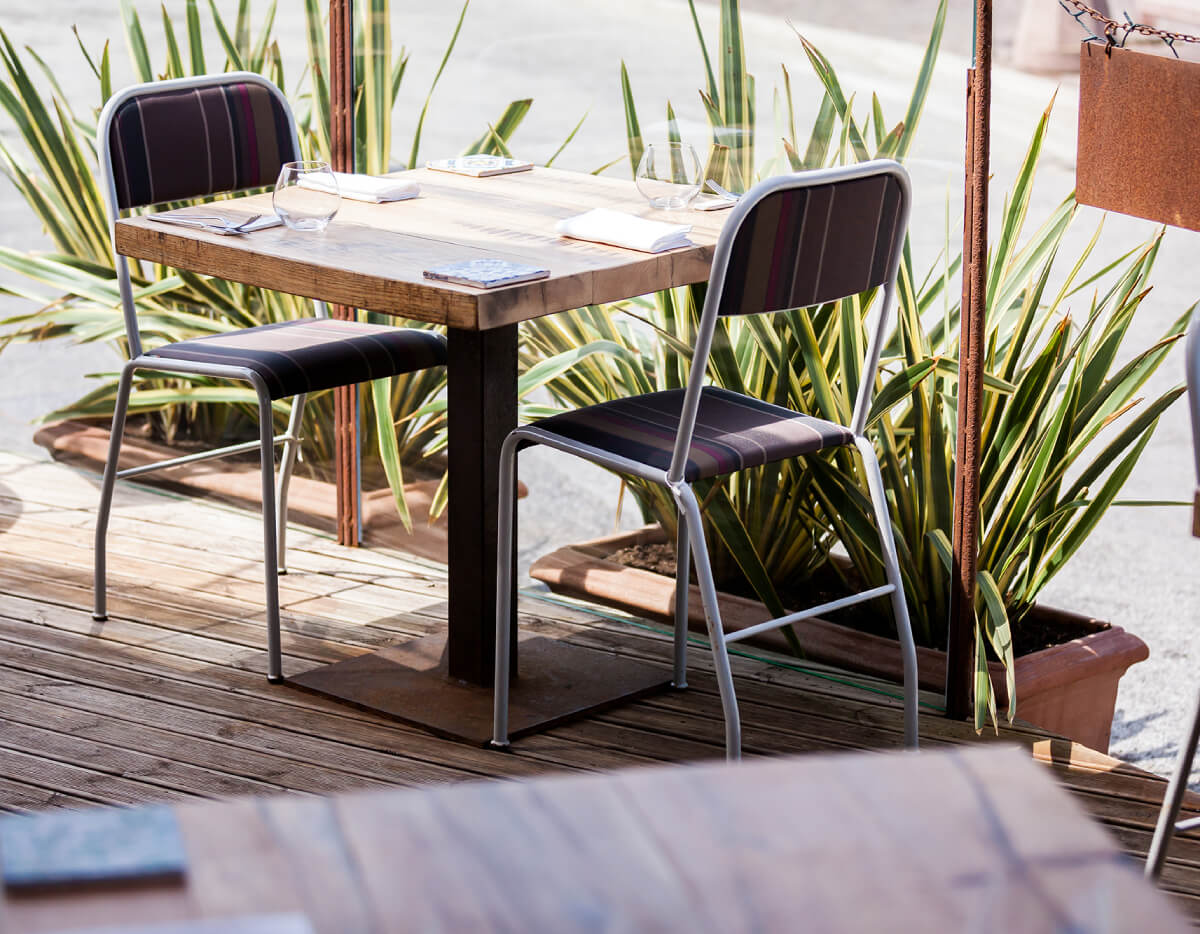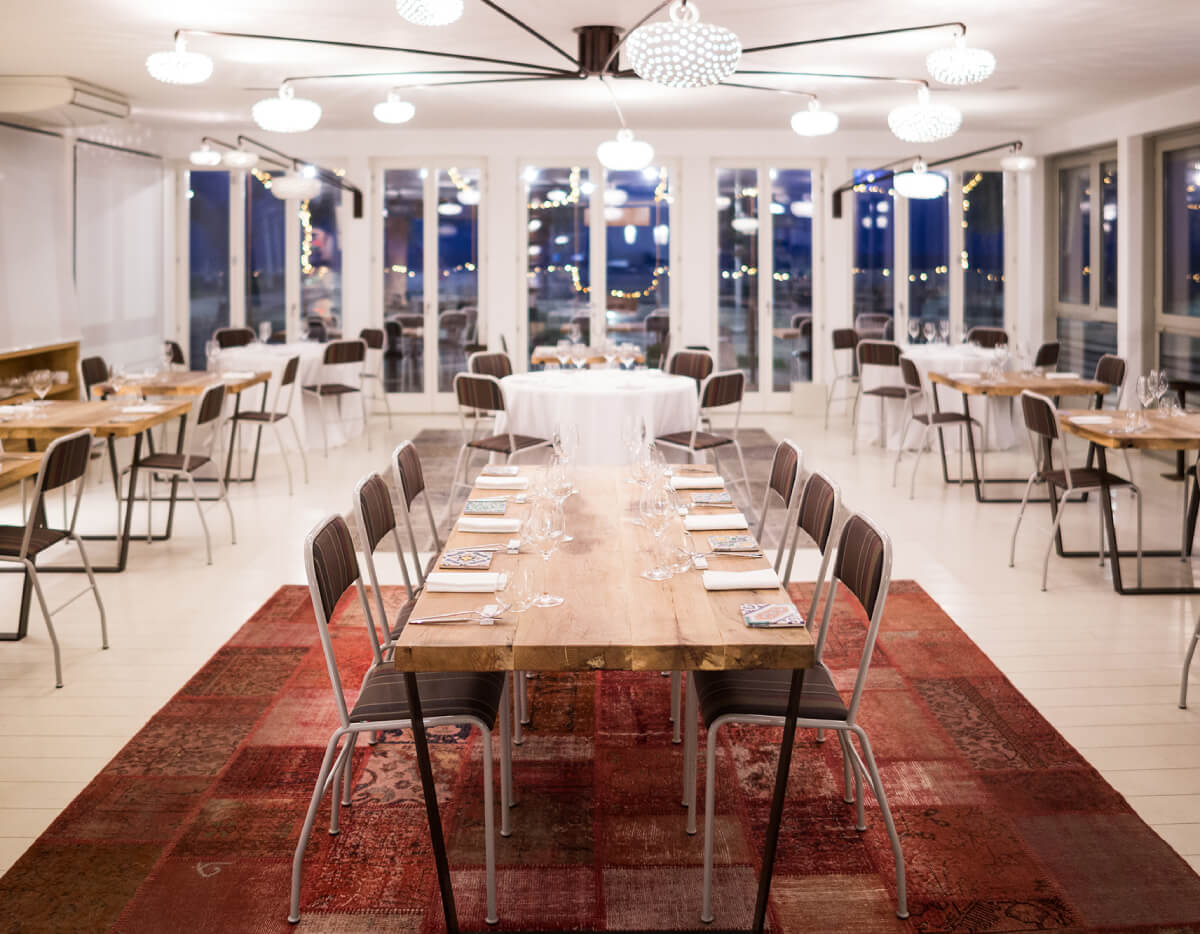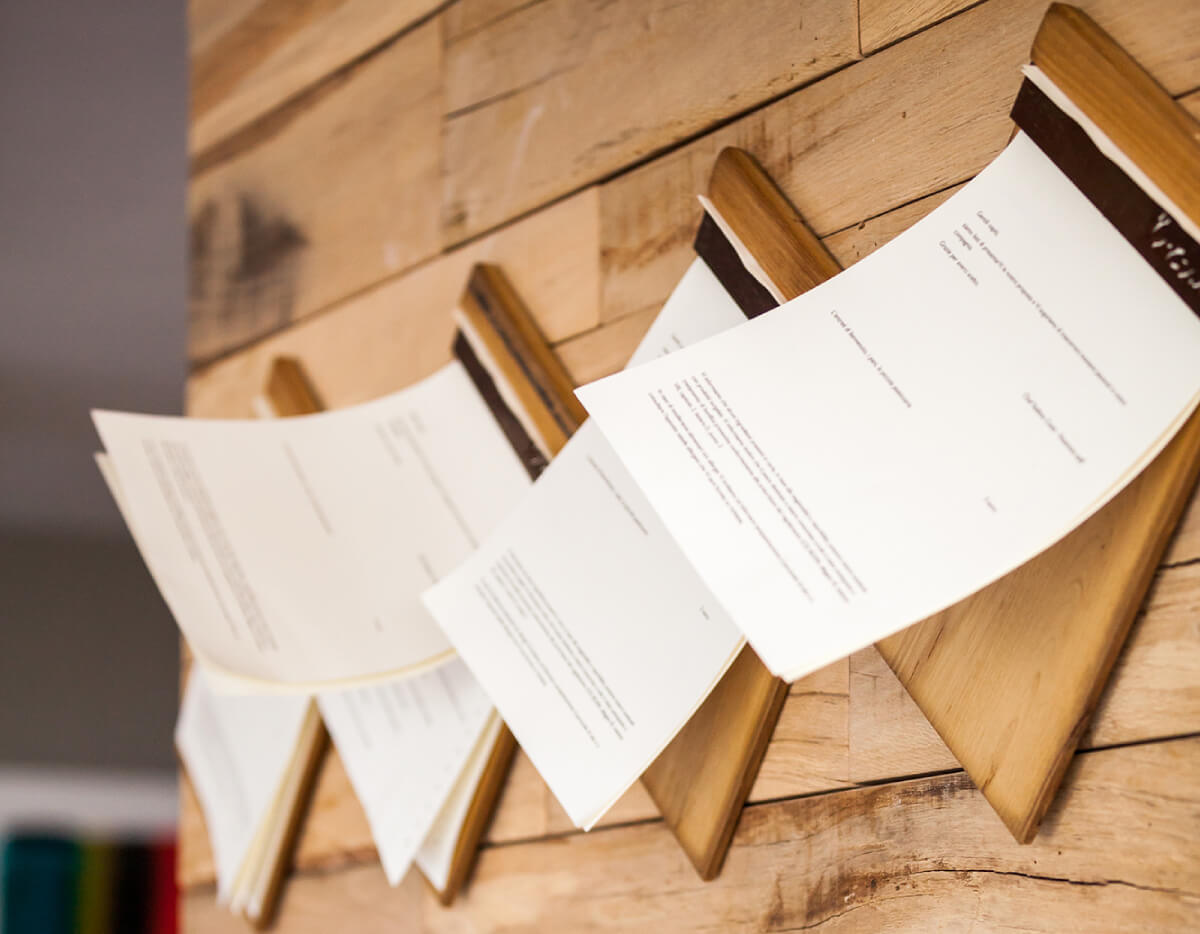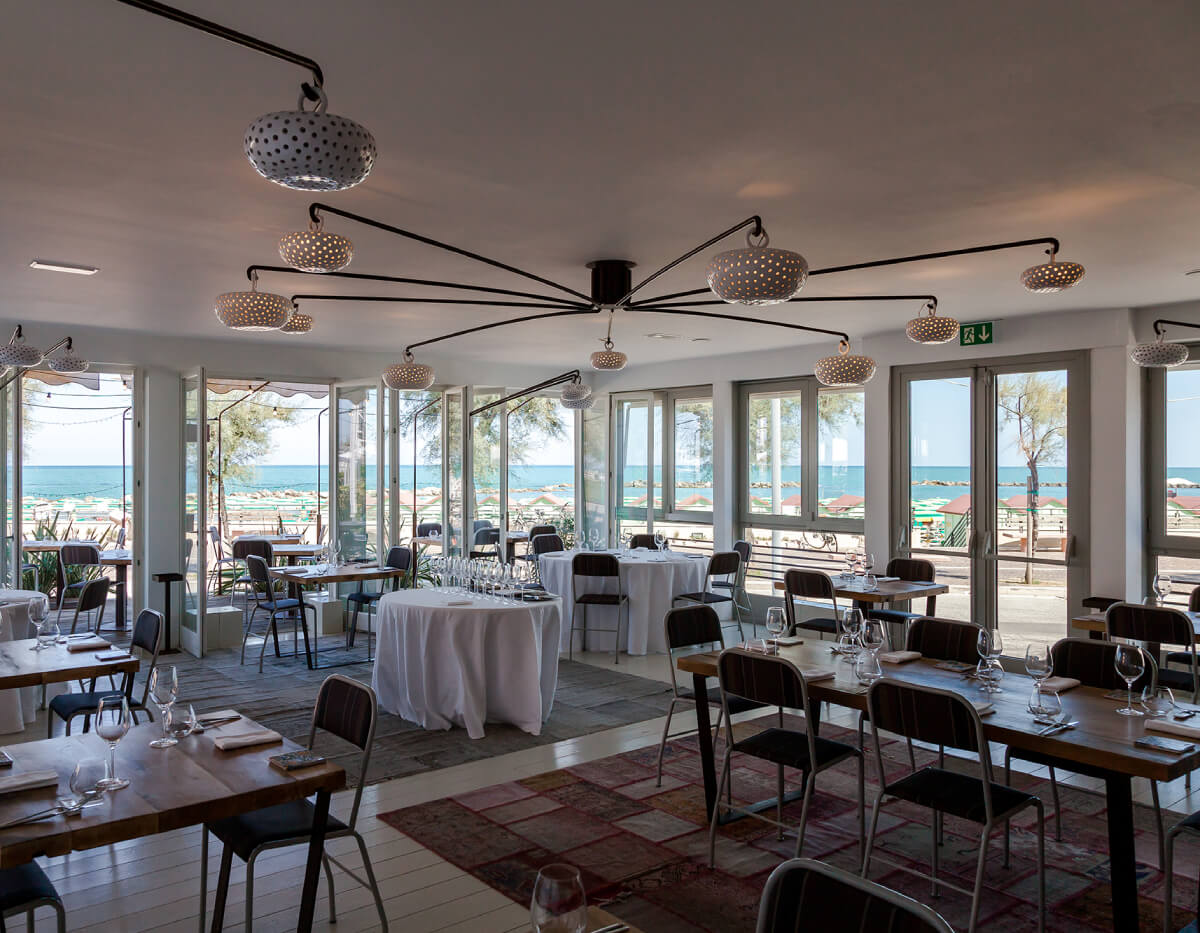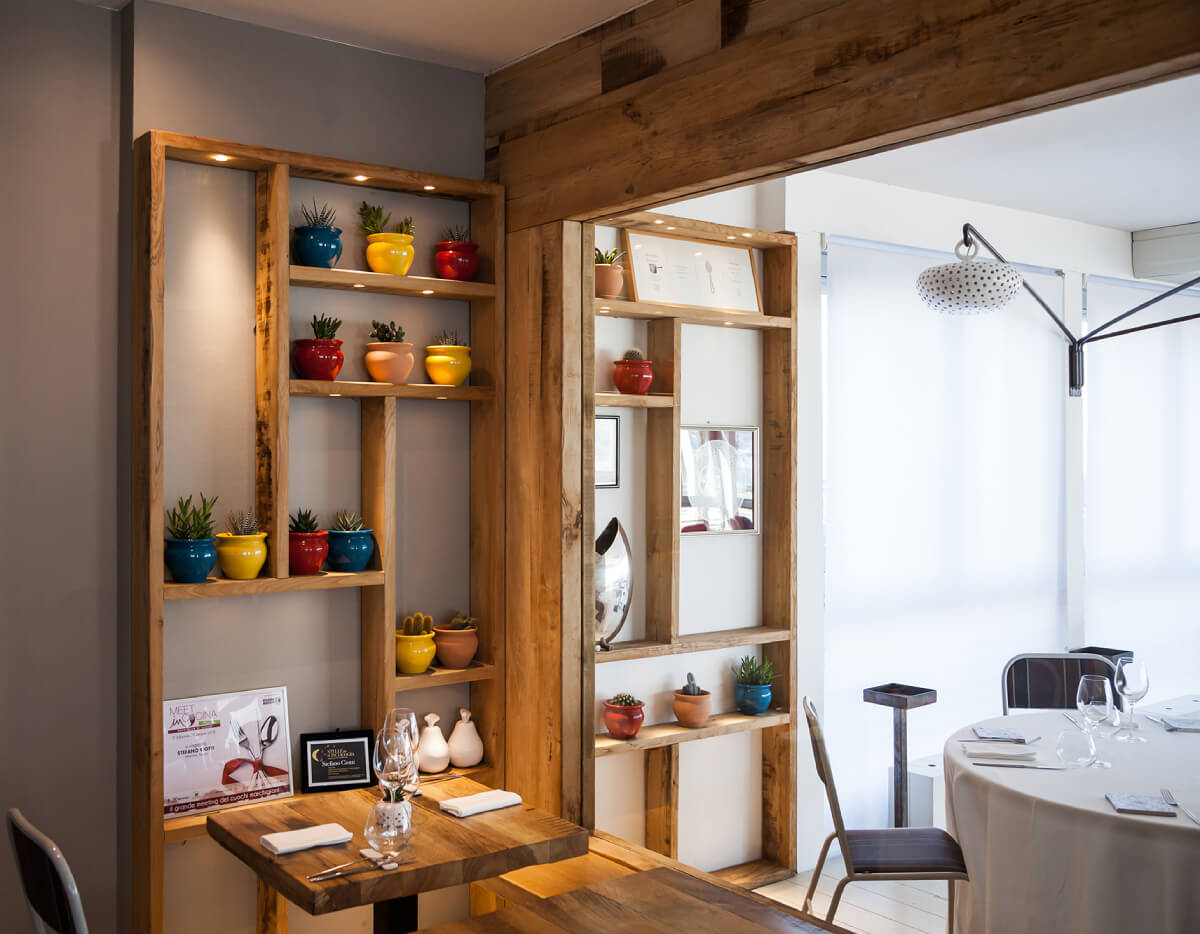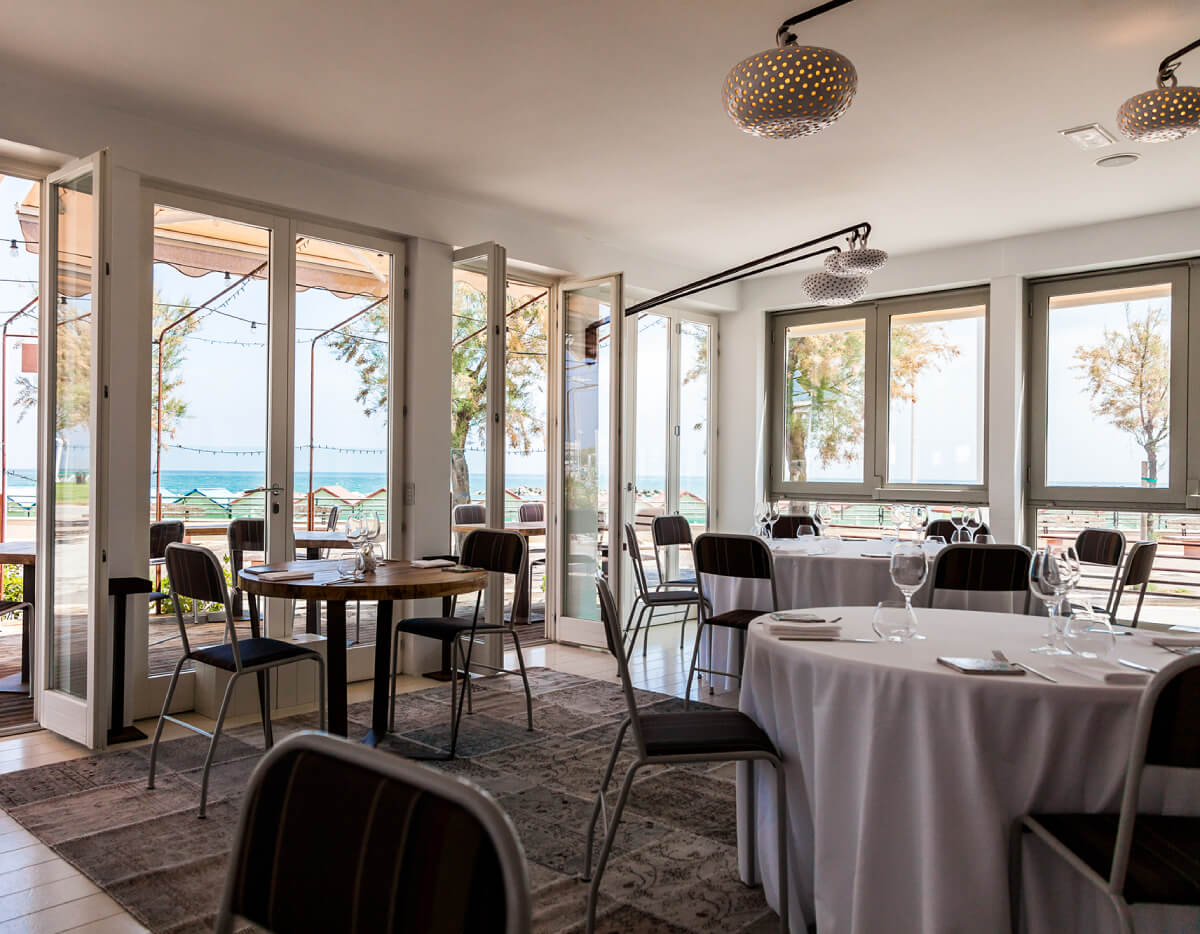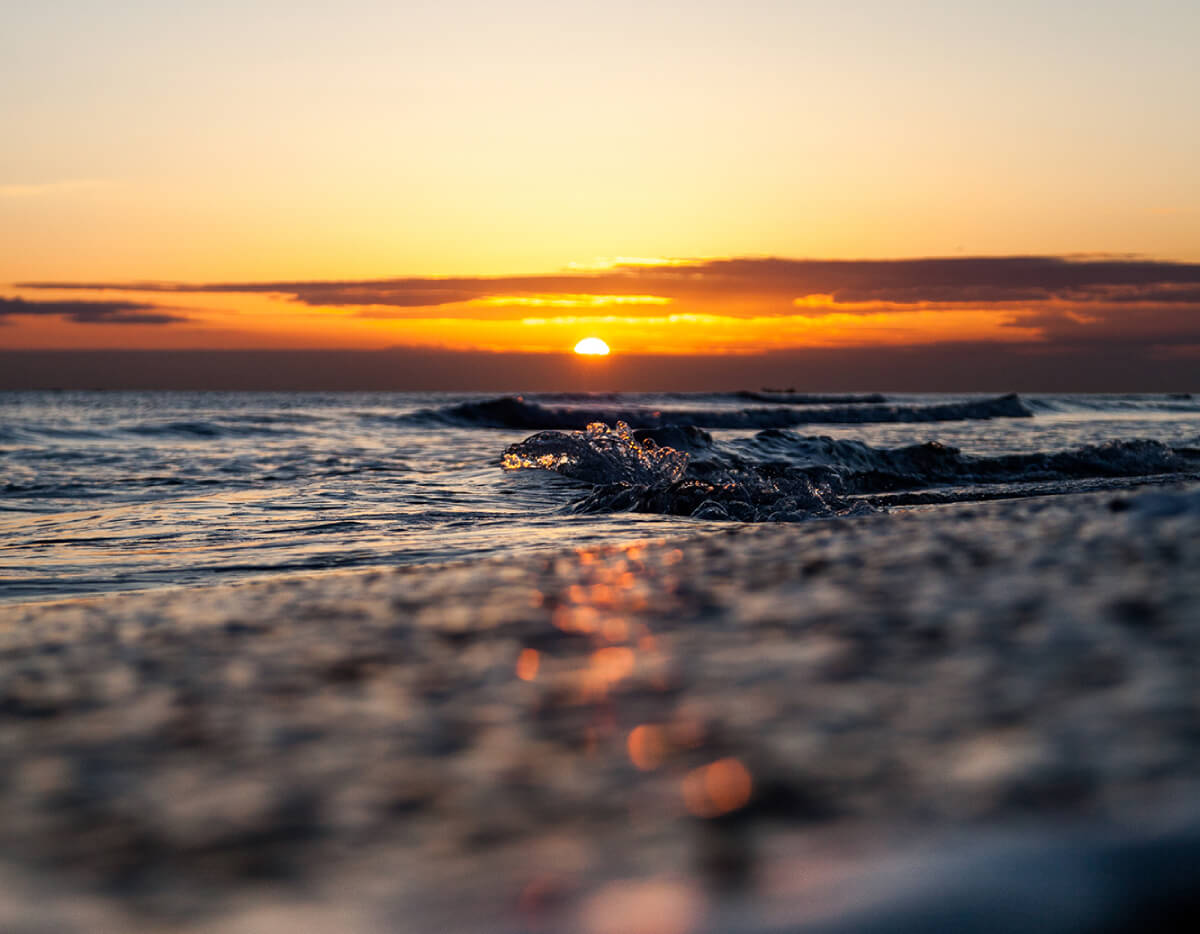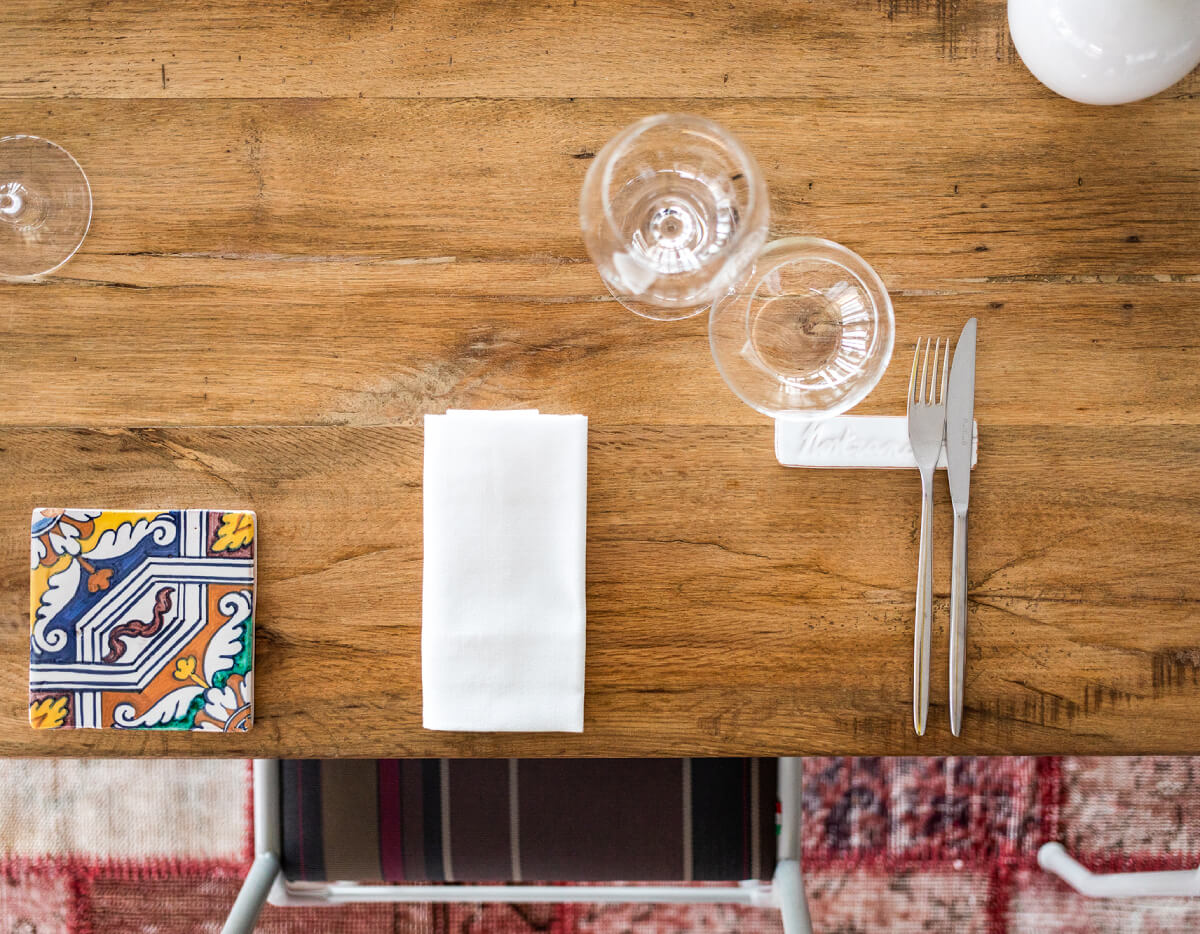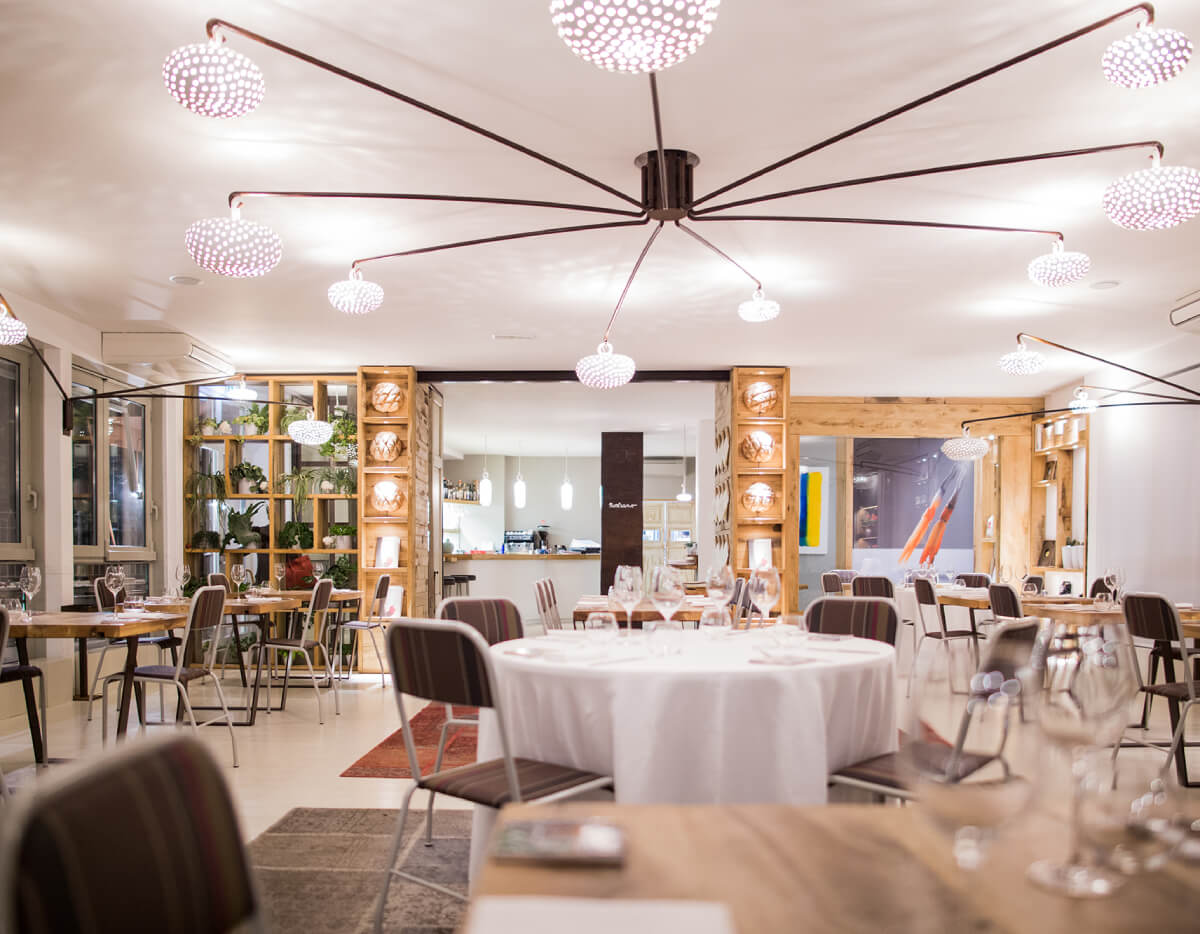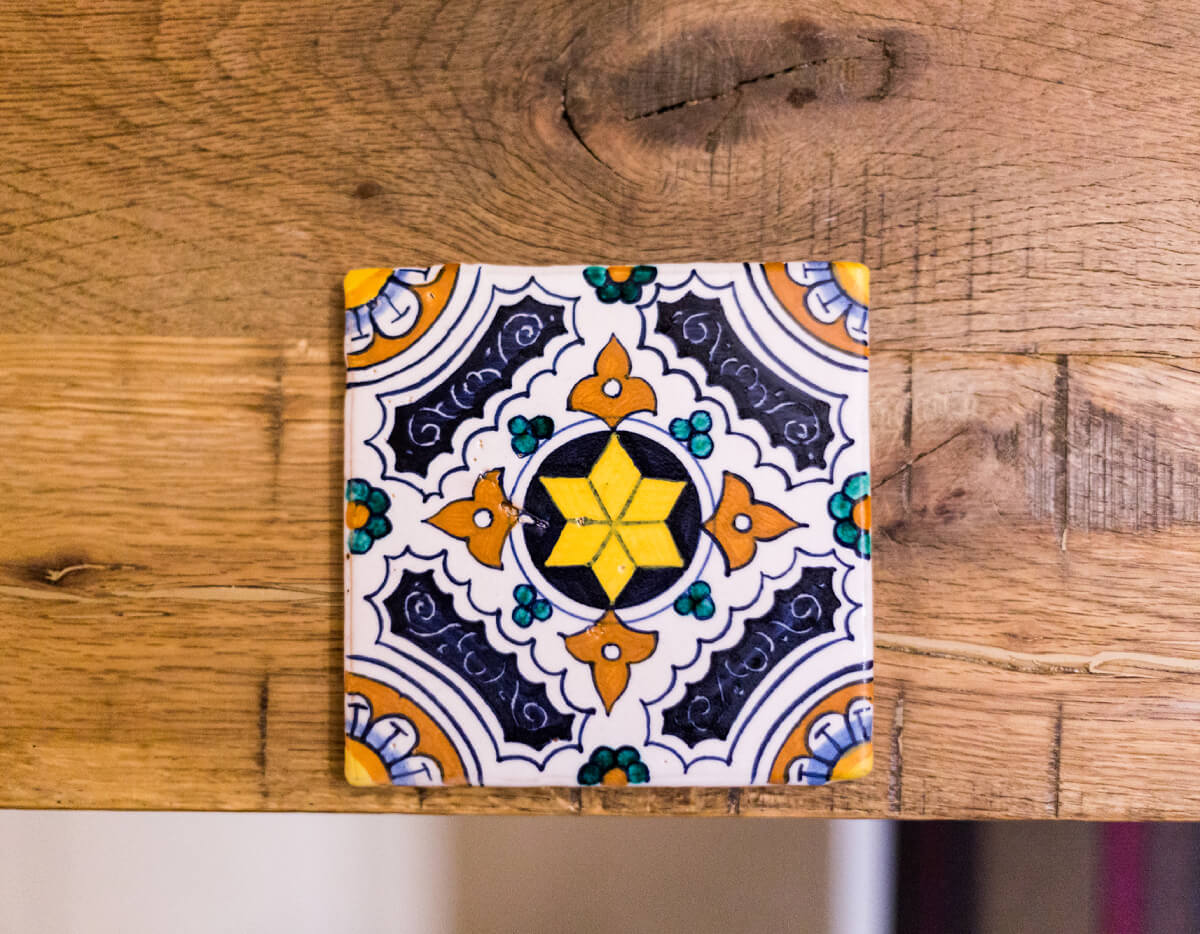 Nostrano, my place, my restaurant.
Beauty and local craftsmanship are the basis of my project.
The tables where my guests seat and eat have been crafted by blacksmith and carpenter, without tablecloth so that guests can touch the quality of a precious wood. I chose white majolica for the light points which have been realized by a local artisan and for the chairs an unusual fabric from the sea.
The same philosophy into my kitchen: modern tecqniques and home procedures mix and melt.
This is the reason why I would like to make elegant a bread crumb dipped in olive oil, garlic and parsley.
I would like the colors, the freshness, the raw fish and crispy pastry.
I would like the grill in order to make the skin of the fish crunchy and succulent or the poultry, tasty and a little bit sour.
I would like best eggs and seasonal vegetables, grilled tomato steak with raspberries and balsamic vinegar, stuffed zucchini, piadina and sardines.
I would like mantis shrimps, squids, clams, cuttlefish and crustaceans with their perfect taste.
I like so much extravirgin olive oil, I will make a special sauce with it. Potatoes are so important, fried three times and mashed with black olives, roasted in butter with rosemary, sage, thyme, shallot and garlic.
On and on with guazzetto, lamb, pigeon, duck, pork, sweetbread, rabbit cooked at the moment and then put in a frying pan in order to give them honor and dignity they deserve.
All this is Nostrano, my place, my restaurant.
Chef Stefano Ciotti