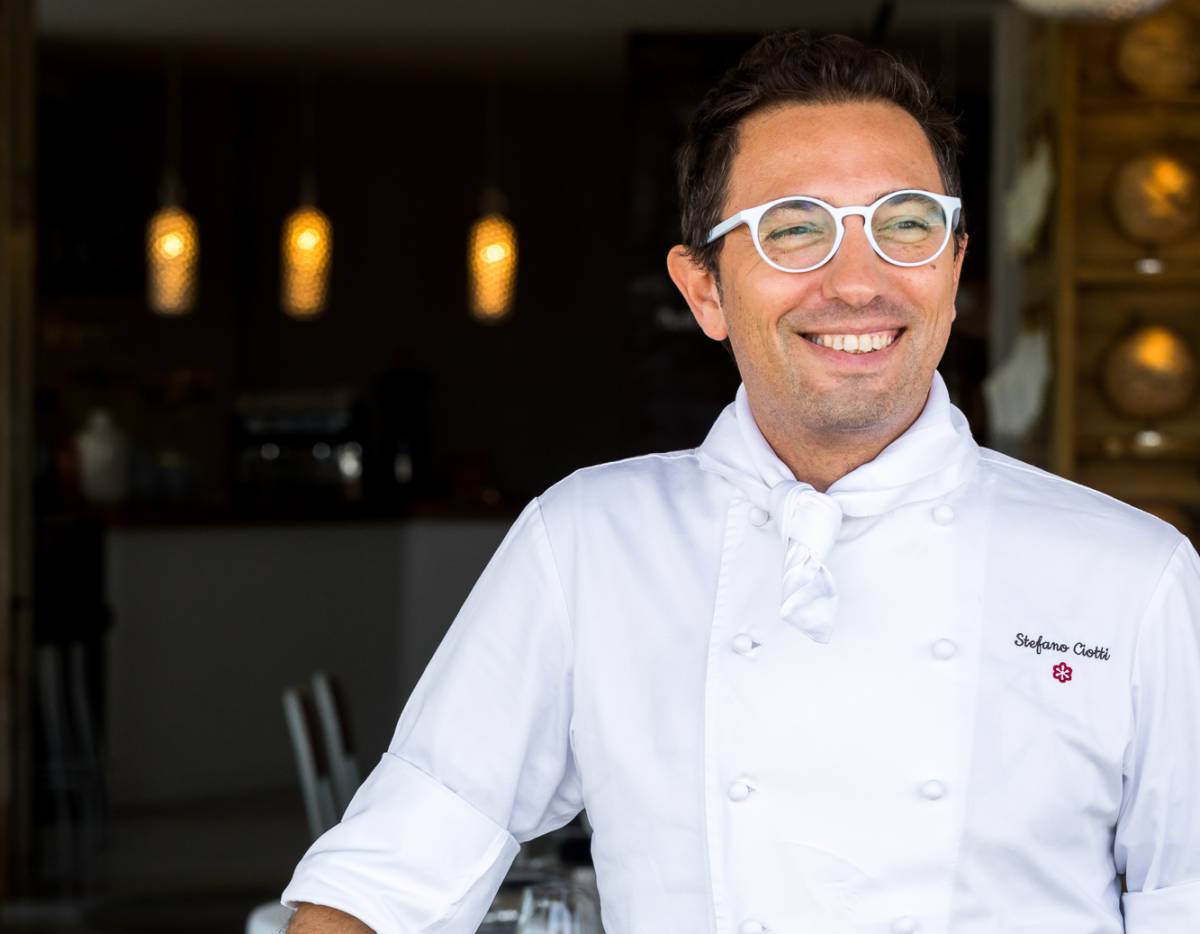 Stefano Ciotti
Stefano Ciotti was born in Rimini in 1973. By the age of 18, he had already worked with the greatest chefs from the Romagna area, including Vincenzo Cammerucci and Gino Angelini.
From 1992 to 1995, he worked at the Taverna Righi in San Marino under Luigi Sartini. By 1996 he had worked at the Ristorante Don Alfonso in Sant'Agata sui Due Golfi with chef Alois Vanlangenaeker.
This was followed by a number of unforgettable experiences working at events organized by Gianfranco Vissani, then the Armani Café in Paris and the Diana restaurant on Viale Ceccarini in Riccione.
Since 2004, he has been the executive chef at the Carducci 76/Vicolo Santa Lucia restaurant in Cattolica, where he was awarded a Michelin star in 2010.
In 2009 he was awarded the prize "Miglior Chef emergente per l'Italia del Nord".
In 2010 he was one of the speakers at the convention Identità Golose.
In 2012 he was asked to take the helm of the new Urbino dei Laghi – Ristorante e Naturalmente Pizza, venue in the Tenuta Santi Giacomo e Filippo near Urbino. The outstanding pizza has been awarded a maximum "Tre Spicchi" (Three Slices) by the Gambero Rosso food guide.
Stefano Ciotti received another accolade at the Identità Golose convention in Milan, where he was given the 2014 Birra in Cucina award by Birra Moretti for his use of beer in cuisine.
Finally, in July 2015, he has opend his own restaurant in Pesaro, "Nostrano di Stefano Ciotti", 1 Michelin Star in 2017.
In 2019 he has opened the restaurant Veritas within the complex Al Messila – A Luxury Collection Resort and Spa, Doha.
In 2020 he has entered to take part the association Le Soste.
Member of Euro-Toques Italia and Chef to Chef.